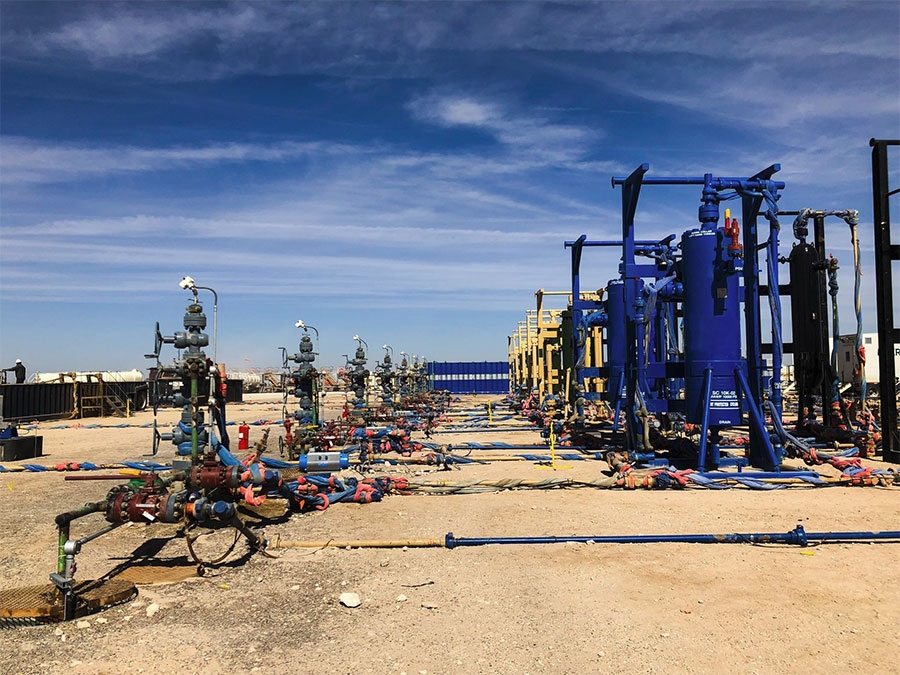 Elite Energy offers several customize solutions for sand mitigation. With cyclonic sand separators covering all pressure ratings, your needs are guaranteed to be covered. Through years of positive feed back from customers and continued improvement using the latest techniques in CFD (computational fluid dynamic analysis) we continue to improve efficiencies as well as capacities.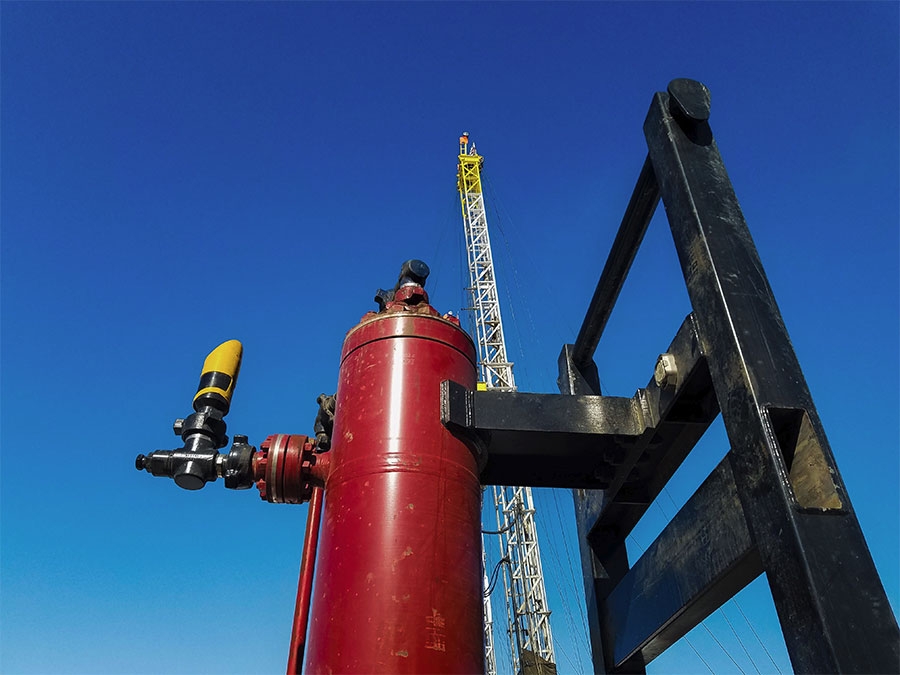 Cyclonic Sand Separator 5M
With its small footprint and light weight design, this unit is great for low pressure environments. Specifically design for lower flow rates, this design increases sand capture where larger units would fail.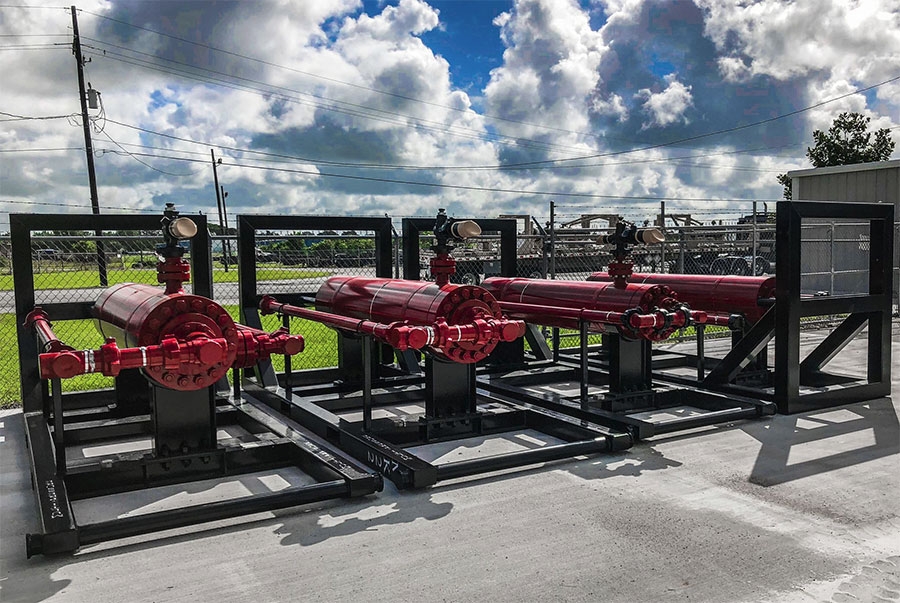 Cyclonic Sand Separator 10M
Designed to tackle higher flow rates, this unit is the workhorse of your sand mitigation needs. It's precisely placed inlet decreases the wash out inside the vessel while increasing length over diameter to allow for longer retention times. With increased efficiencies in harsh environments, this unit outperforms its competitors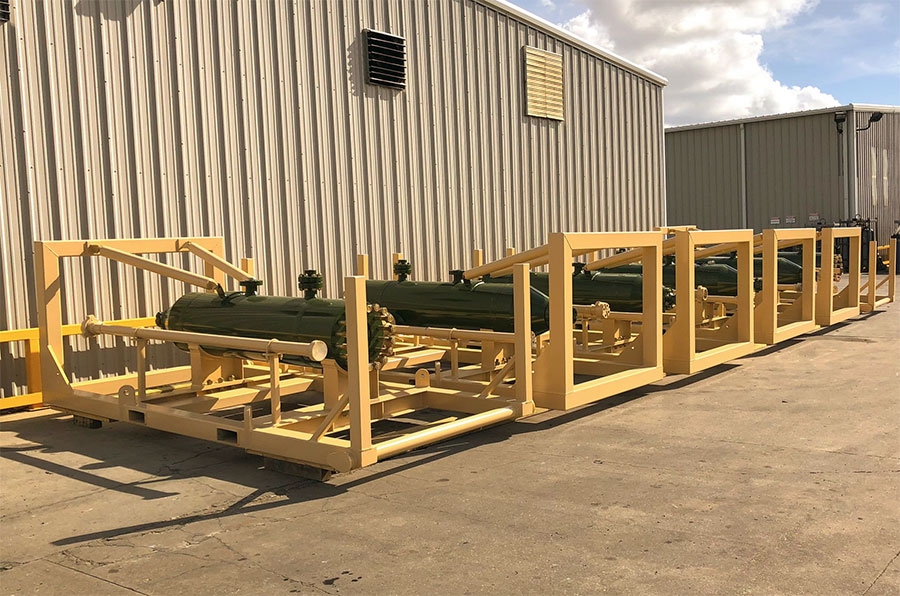 Cyclonic Sand Separator 15M
Its robust design makes it an excellent choice for the toughest well conditions. Utilizing API 6A flanged process piping allows for a 15,000 PSI MAWP while still complying to NACE material requirements making the unit acceptable for use in sour service