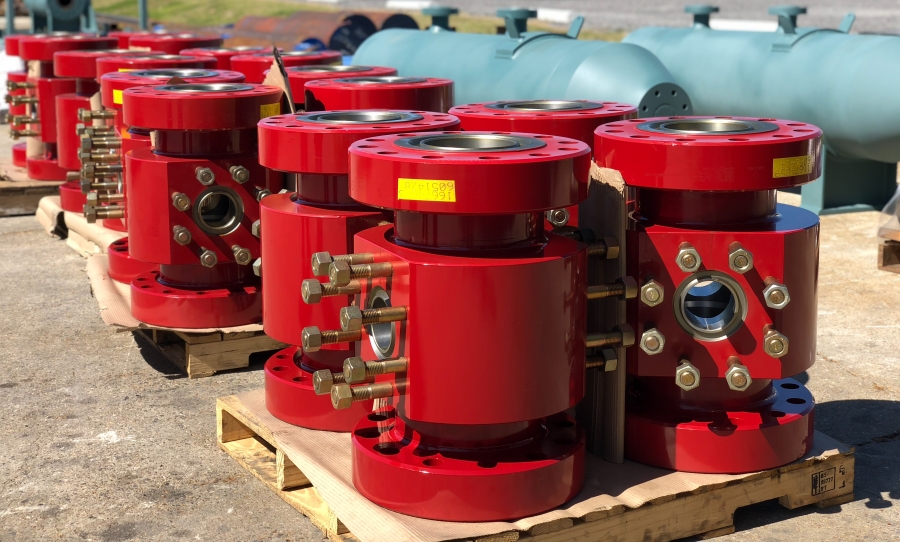 With the advent of large-scale fracturing operations, fracturing equipment has undergone an evolution in design as the systems have been tasked to cope with an aggressively corrosive and abrasive service life. The ever evolving world of frack fluid delivery systems and the tightening grip of economy impacts on pressure pumping, Elite Energy offers Frac & Flowback Solutions for Oilfield Service Providers, effectively and efficiently.
For OFS Companies with challenging unconventional play economics and when maximizing the technical integrity of all high-pressure activities is essential.
Trust. The Elite.
Frac Heads
Getting fluids linear and downhole efficiently and effectively is the name of the game during fracturing operations. At the wellhead, it starts with a frac head. With our horizontal configuration, the geometry aids in dissipating turbulent flow which reduces costly washout repairs versus the conventional goat head equipment. Lighter & slimmer profile with better accessibility to the inlet ports.
Are you using the right Frac head in your operations? Contact us to speak with a Elite representative.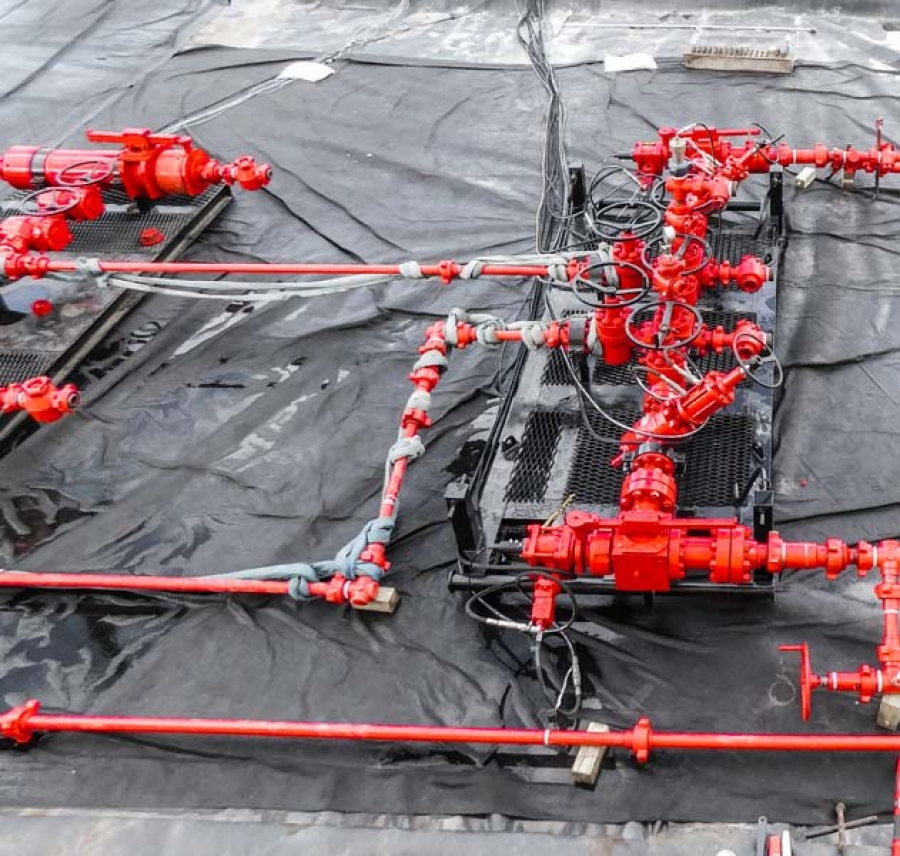 Plug Catcher Manifold Assembly
Elite Plug / Junk Catchers support well cleanup by filtering isolation plug remnants and fragments of cement, casing and loose rock from the fractured perforation areas. Can be utilized for onshore and offshore operations.
Our Plug Catchers are available in a range of sizes, working pressures and configurations and can be customized to the clients' requirements including dual barrel line designs to allow continuous debris removal and various sizes of perforated pipes.
Got junk? Let The Elite Team design and manufacture your specific configuration.