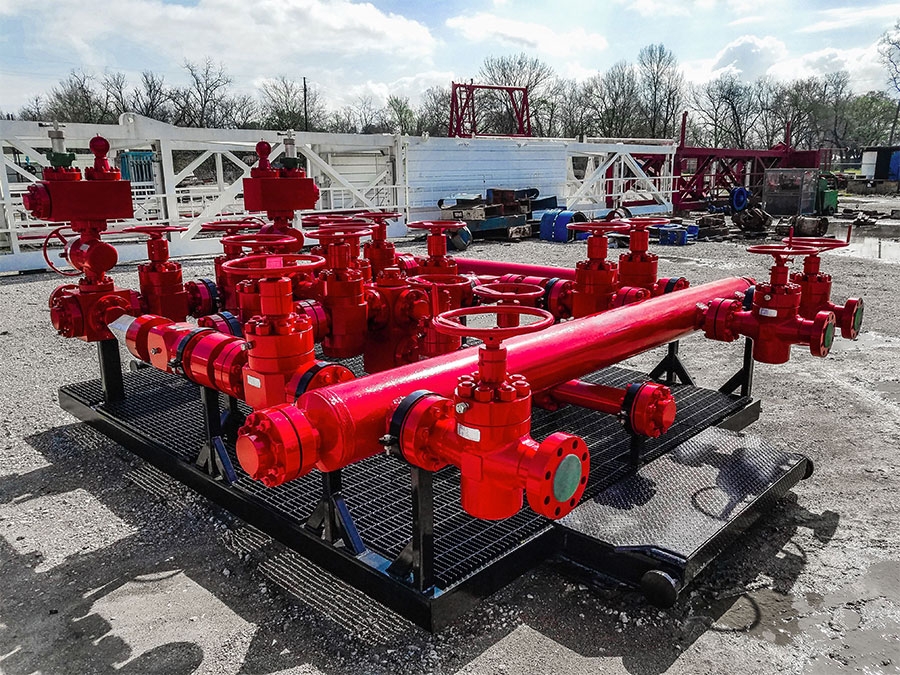 Because industry stringent demands and ever changing economy impacts, Elite Energy offers fully customizable Well Control Manifold Solutions for all types of Rig Operators effectively and efficiently.
The ability to precisely control and contain wellbore pressures during critical stages of operations for onshore and offshore applications is not an option.
Limitless designs, features and benefits to get your operations to meet broad regulations and current industry specifications.
Applications:
Choke Manifold Systems

Managed Pressure Drilling (MPD) (UBD)

Standpipe Manifolds

Cementing Operations
Trust. The Elite.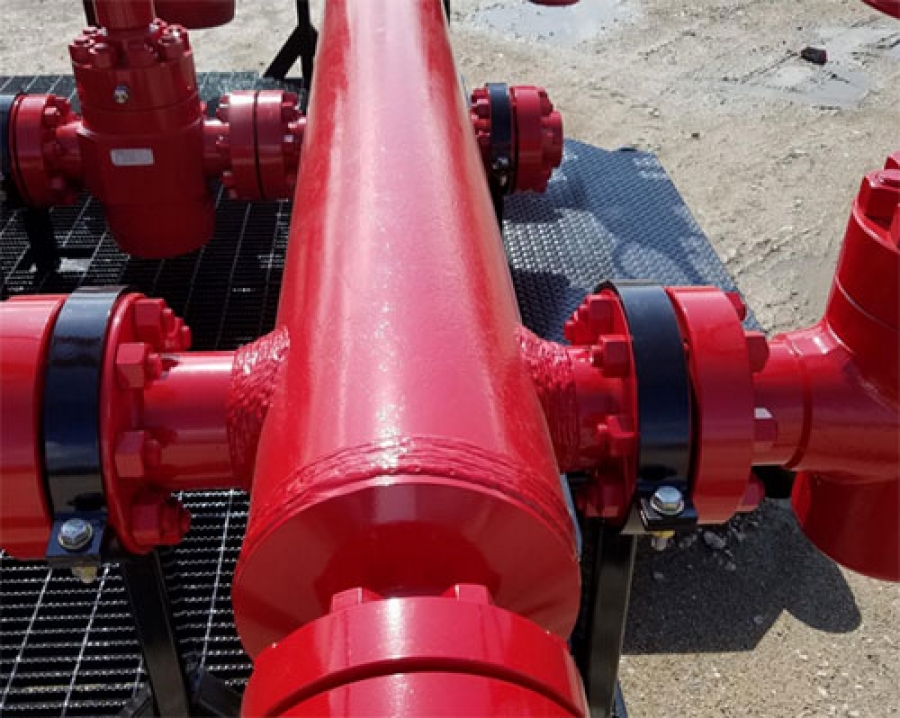 Buffer Chambers
Buffer chambers are a vessel that allows for multiple phases of valving and directions of flow to be grouped together. When properly engineered and constructed, it allows for sudden downstream volumetric increases of gases and fluids to be evenly distributed thus reducing manifold outlet velocities.
Let The Elite Team design and manufacture your specific configuration.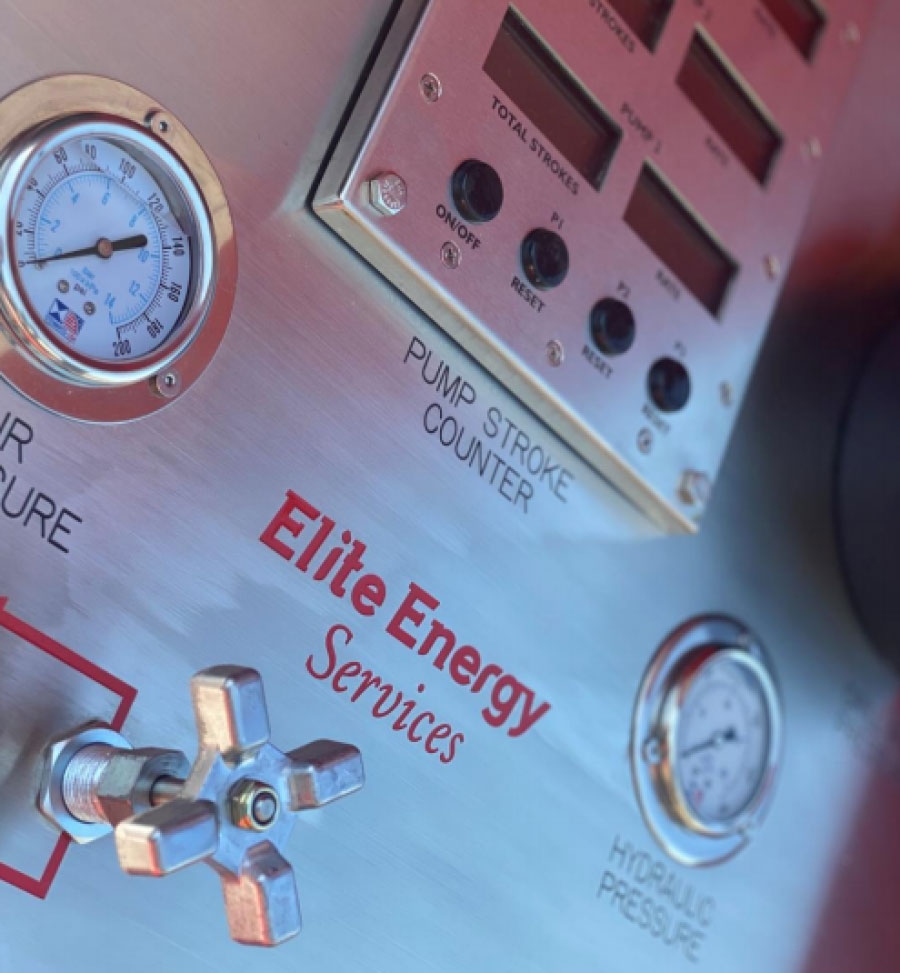 Drilling Choke Controls
Remotely operated control panels provide the operator with all the pertinent information to monitor the circulations process in one place while also offering the ability to be located at a distance from the pressurized lines and equipment. The drill pipe and casing pressures can be read remotely, as the panel gauges are connected by hoses to pressure transducers or electrical transducers installed on the standpipe and in the pump line. Pump speed is read directly on a digital pump-rate meter, and cumulative pump strokes are indicated by a counter to allow the drilling choke operator to track the total volumes and rates being pumped.
With mission critical equipment, accurate controls are essential for safe and reliable operations.
Hundreds of models and design configurations available on demand.